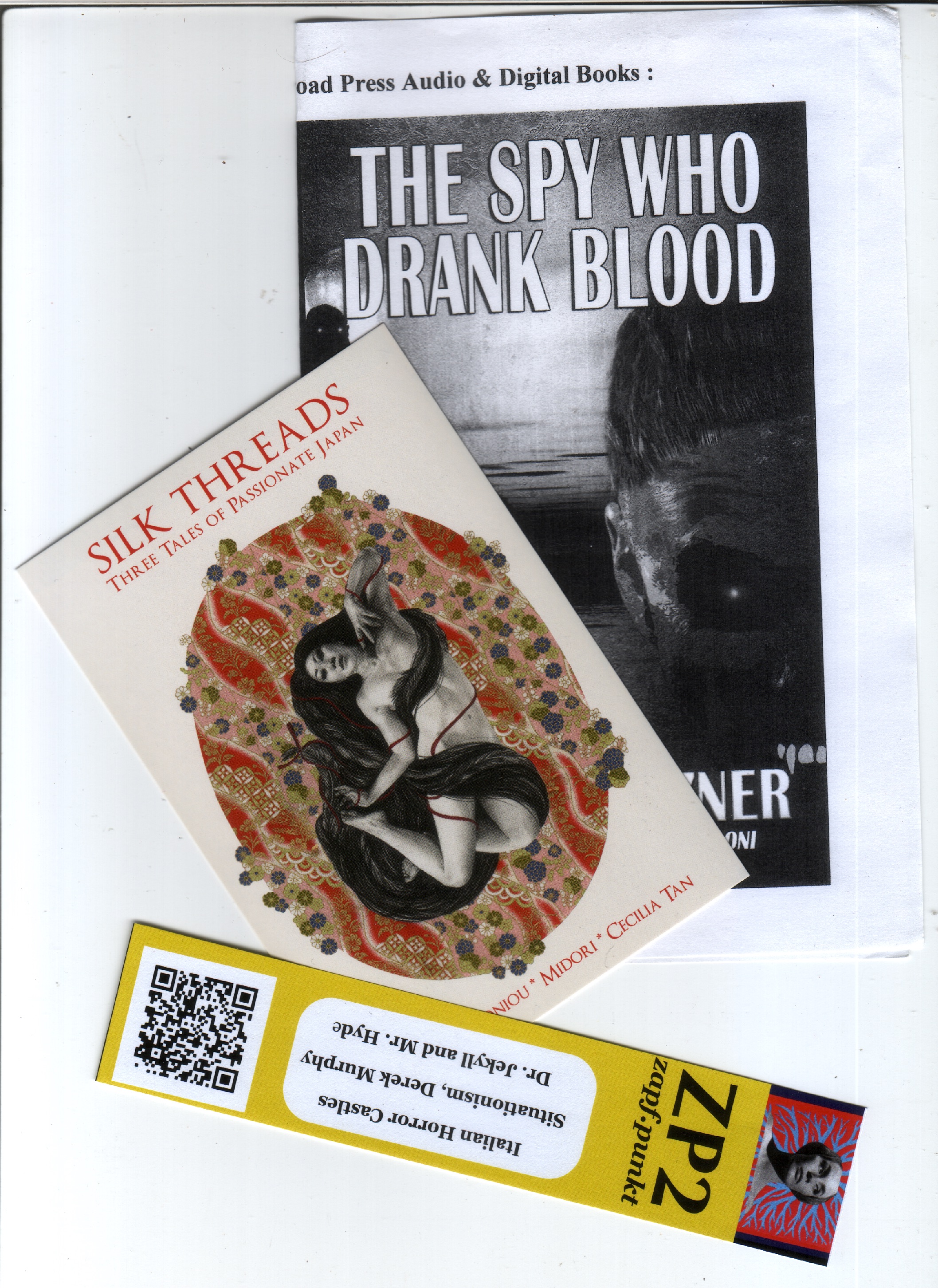 Arisia 2020 was upbeat, considering the difficulties they had during the year. And the fan-driven aspect of Arisia seemed to be more tangible this year, with many freebies and flyers of interest
For example, in the image above, you can see the flyer for Gordon Linzner's book The Spy Who Drank Blood. Crossroad Press.
Tilting in the middle is the lush postcard for Silk Threads, Three Tales of Passionate Japan from Circlet Press, with its Klimt-ian illustration by Stephanie Inagaki.
Also shown is a bookmark for Zapf.Punkt with a QR-CODE link to the zine PDF.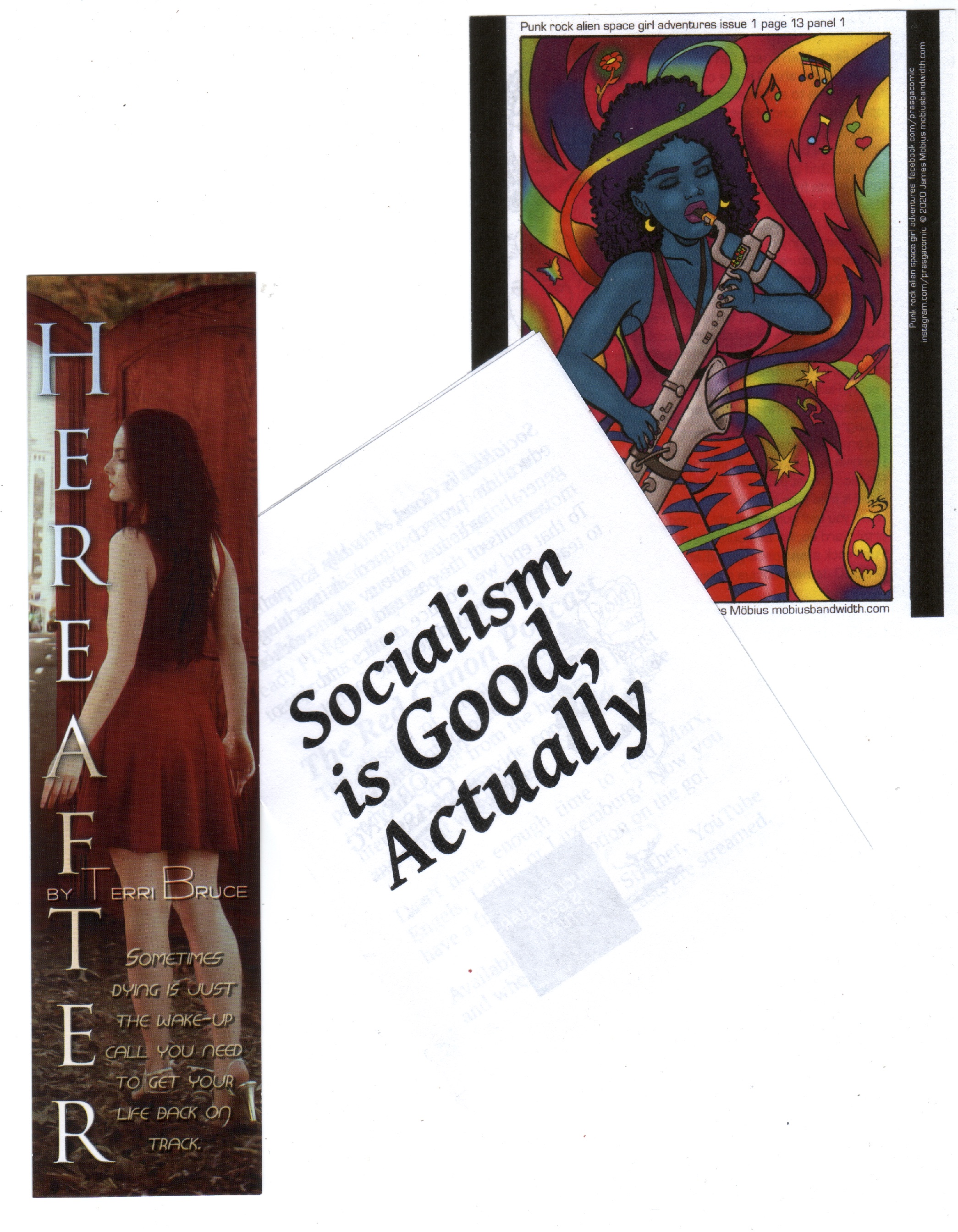 The author Terri Bruce left some very well-written chapbooks out this year, including a New England "bikers at the diner" story with a twist, "The Lady and the Unicorn" (2018). The postcard for Bruce's new novel, Hereafter Mictlan Press was sophisticated and intriguing.
The Socialism Is Good pamphlet presented an eponymous website, a non-existent podcast, and the message "What is to be done?" in four tiny pages of 10 x 12 cm.
The psychedelic saxophonist is from Punk Rock Alien Spacegirl Adventures which asks the question: if aliens had landed smack into the 1950s Boston music scene, what would have been the consequences to the local punk rock scene in the 1980s? My answer to this is: didn't we actually do that?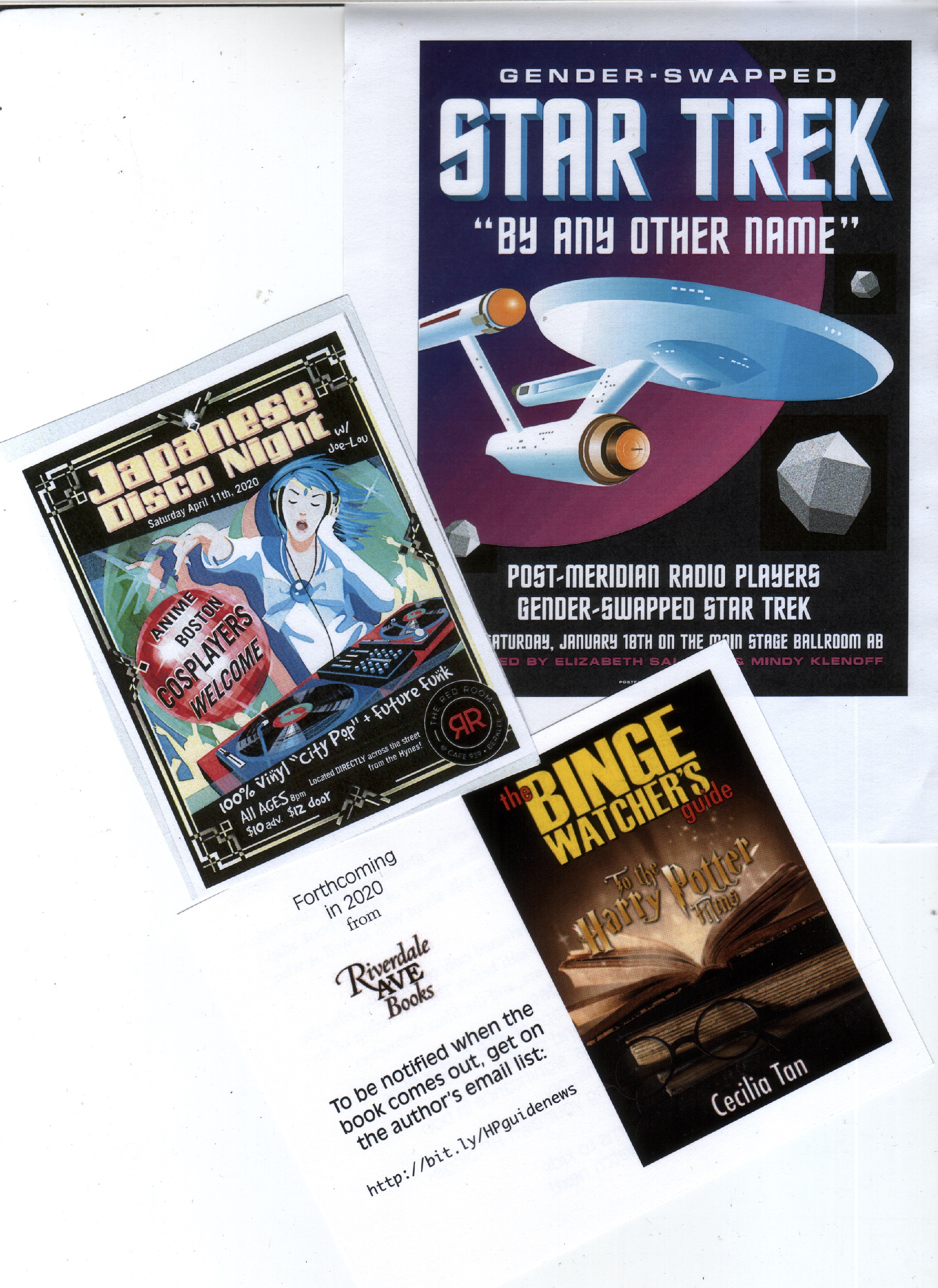 Event flyers included Japanese Disco Night at the Red Room near Hynes Convention Center, that "welcomed Anime Boston Cosplayers." All kinds of alarms in that invitation! Maybe it explains all those sirens blaring down Boylston Street that night?
Meanwhile, on the legitimate stage, the Post Meridian Radio Players presented the gender-swapped Star Trek play "By Any Other Name."
The Binge Watchers Guide to Harry Potter Films certainly sounds like an event in the making! Cecilia Tan's experience will be published in 2020 Riverdale Ave Books.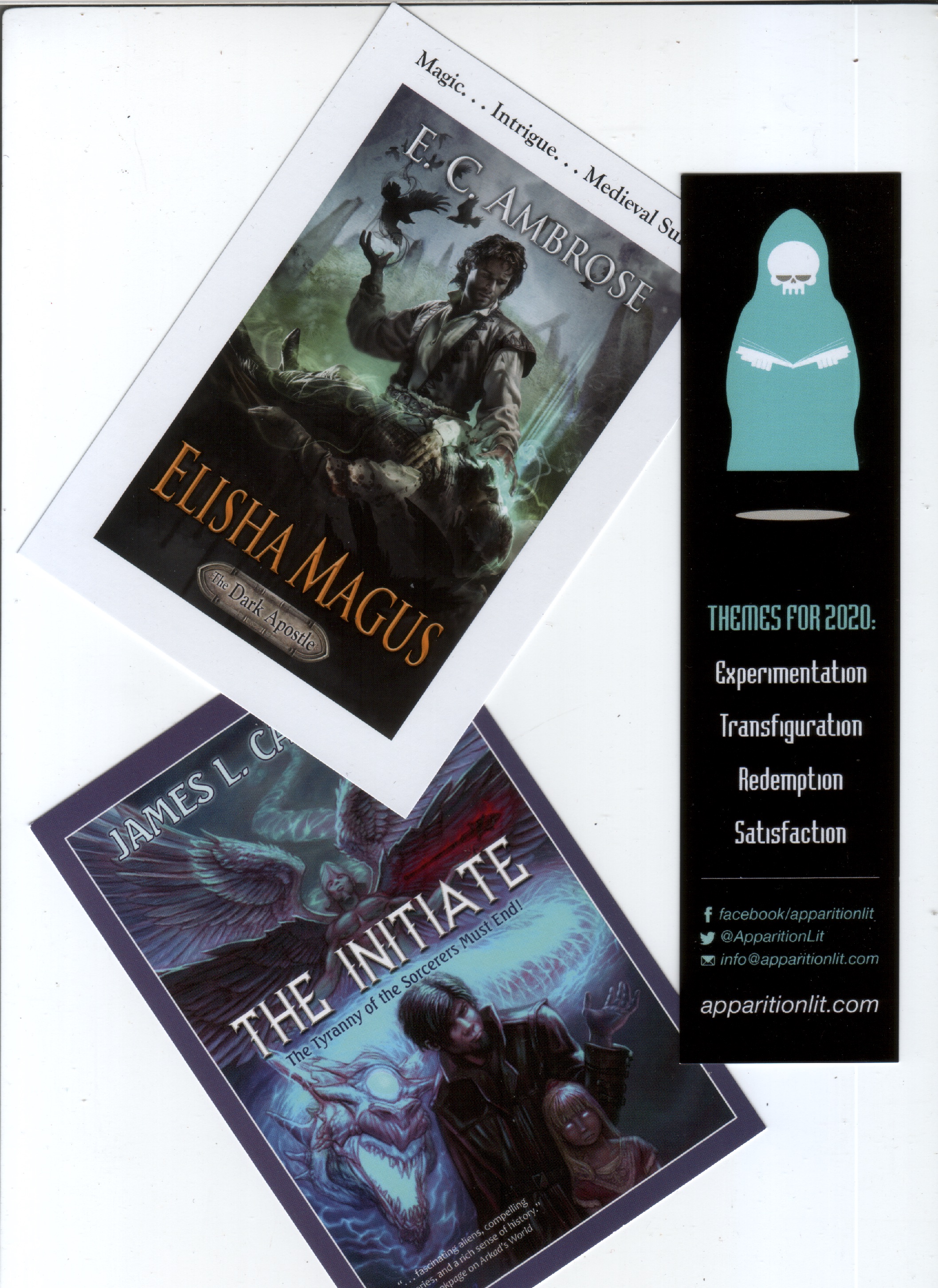 Book launch postcards for E. C. Ambrose and James L. Calais caught my eye Baen.
Also intriguing was the bookmark for Apparition Lit a speculative poetry fiction literary magazine. They have published ten issues so far, and a sample of an interview with Julie Dillon, by Rebecca Bennett proved to be very well done!