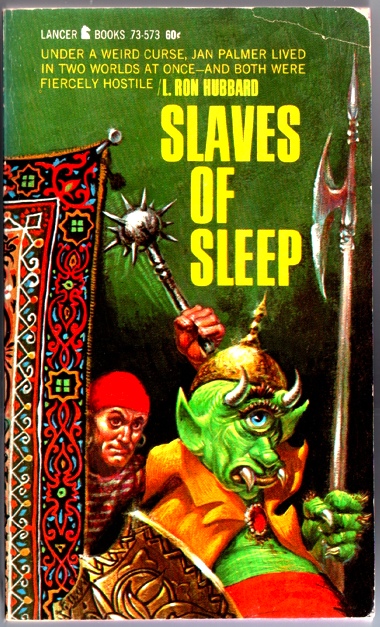 Found an interesting copy of L. Ron Hubbard's Slaves of Sleep at Second Story Books recently. Kelly Freas painted a knock-out cover for this Lancer Books edition, and I was wondering what other gems by Freas were floating around on some of these old Lancer paperbacks from the 60s. Although I couldn't find a complete listing, I did find a smattering of covers, which you can find below the fold.
There's a decent bibliography of Freas artwork here. It would be great to find higher resolution scans of the following images, but that's all I could dig up so far.
At least I was able to scan and post the cover of Slaves of Sleep at higher res, enjoy!