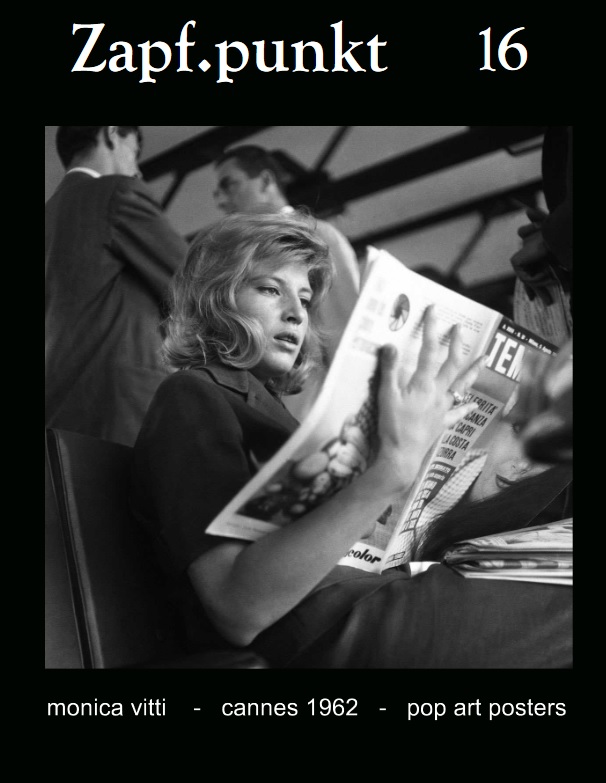 Zapf.Punkt number sixteen, arrivederci, Monica Vitti.
Zapf.punkt 16 (Winter Solstice)
Download from Diamond Bay Press
What can we do when the living nightmare that we wake up to is also the golden dawn at the end of time?
In this issue, we floated a bottle out to sea, a memory of Monica Vitti. And we picked up a stack of lost culture. The 1960s and 70s issues of Today's World, a Chinese-language magazine published in Taiwan. What a flashback – to 1969 – when pschedelia in music and poster art flourished among the hippies in the Haight. How does the square, Nixon-endorsing magazine present hallucinogen-chomping freaks and their psycho-delicious trance art? Find in in ZP #16.
Million Volt Lottery Ticket
Arrivederci, Monica Vitti
The Counter-culture of Poster Art (1969)
L'Eclisse by Antonioni (translated from Cinema 62)
Selection of Today's World [今日世界] Covers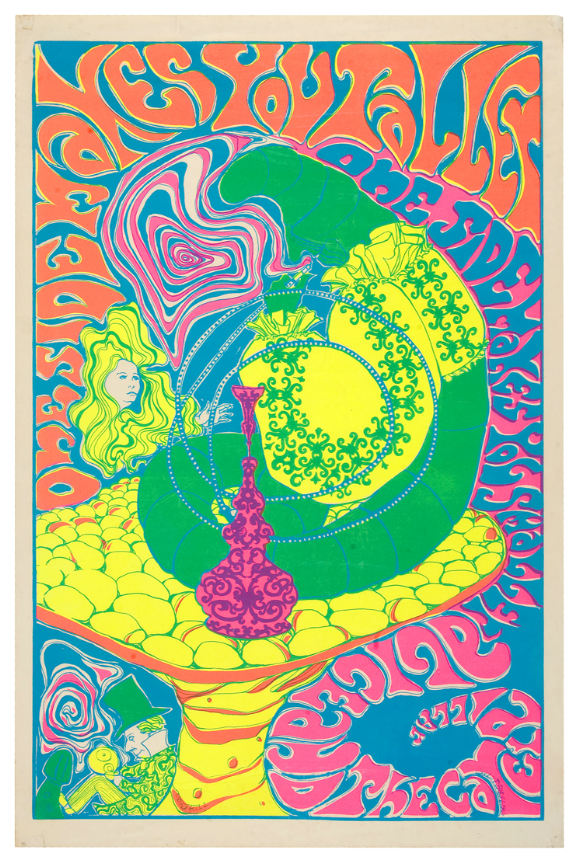 image: Alice and Caterpillar (Cathy Hill, 1967)
playlist: Loss for Words