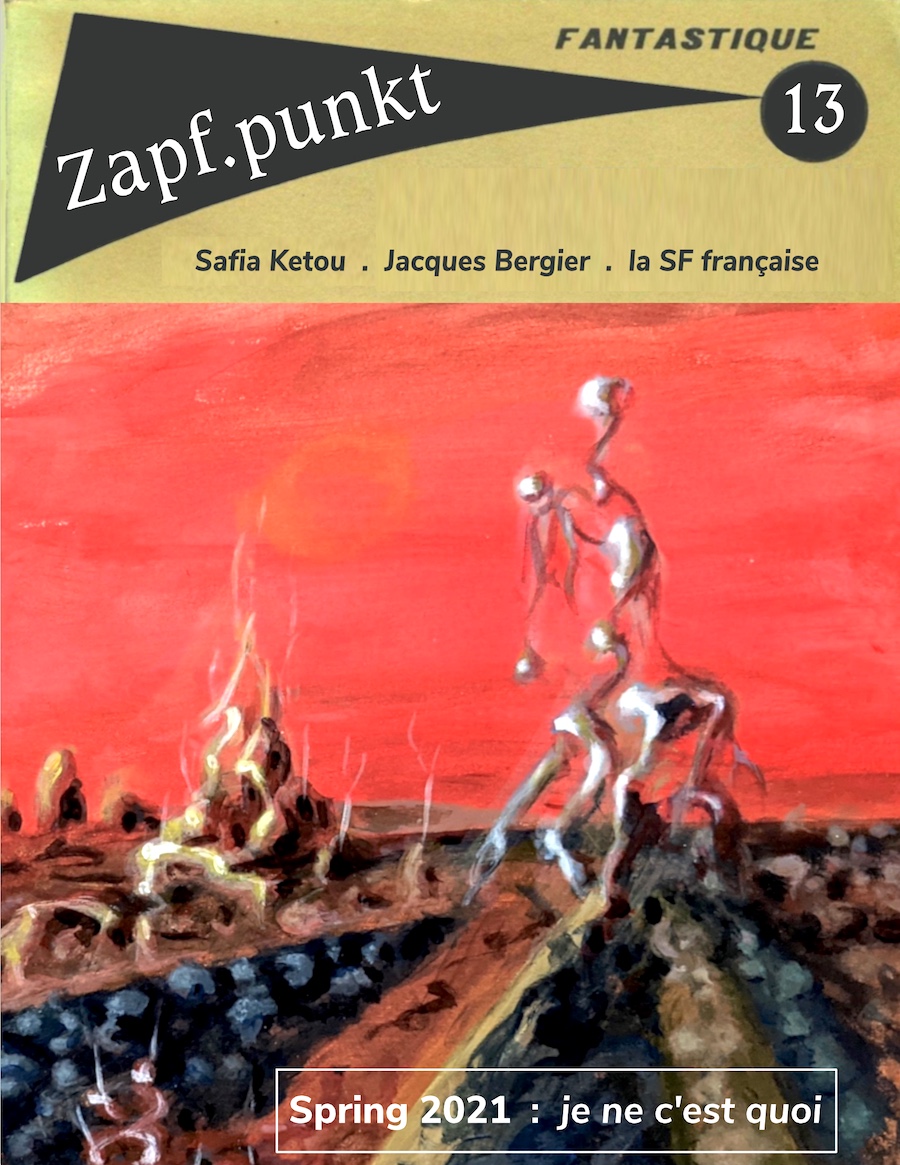 Zapf.Punkt lucky number thirteen, je ne c'est quoi.
Zapf.punkt 13 (Spring Equinox)
Download from Diamond Bay Press
What about French SF? This issue scratches right past the main singers on that record and lands in it's own Frankophone groove.
We take a journey to the gateway of the Sahara, the home town of Safia Ketou, who was the very first science fiction writer in Algeria. We look at her classic story, Le planète mauve, and provide (as far as we know) the first translation into English of her short story, The Moon in Flames.
On a very different wavelength, we also have translated a long interview with the author and critic, Jacques Bergier, who was one of the staunch supporters of French SF and its early fandom. Bergier's opinions permeated the pages of SF magazines in France, beginning in the early 1950s, and hung around for decades, like the smell of butter and onions that never left les Halles.
Some random covers from my bookshelf and the great bibliography, noosfere, spice up the broth.
Table of Contents
Million Volt Lottery Ticket
Safia Ketou: from the sands to the stars
The Moon in Flames by Safia Ketou (1968)
la SF française: cover artists
Jacques Bergier, the riches of SF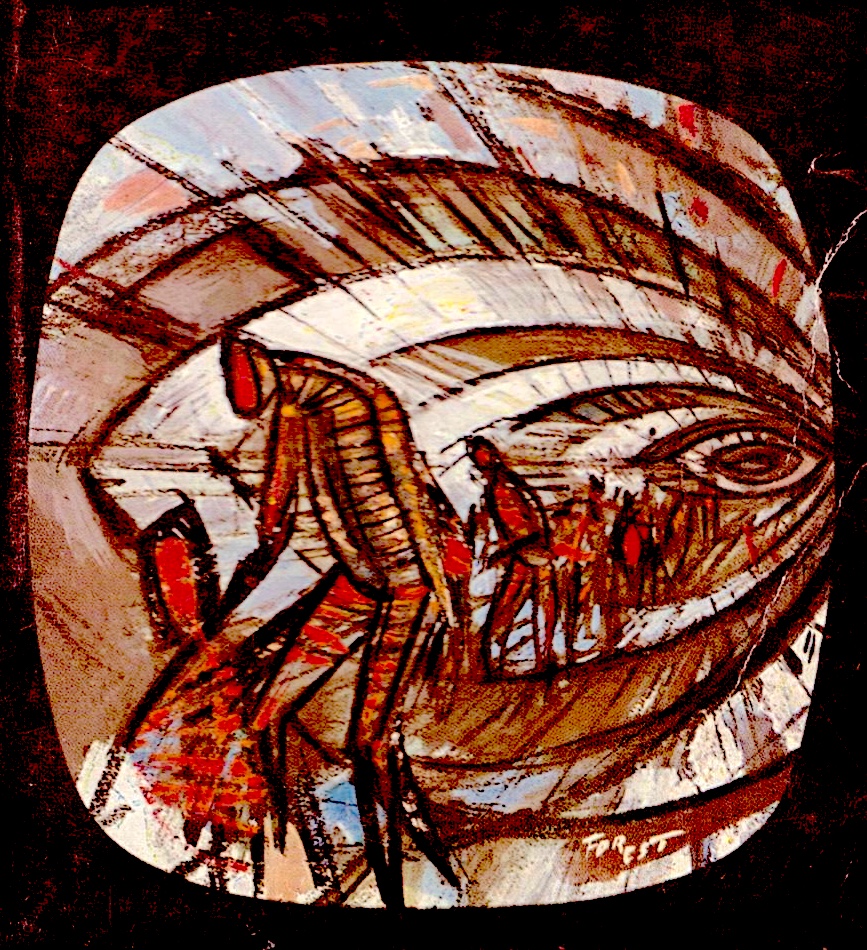 playlist: peace is better