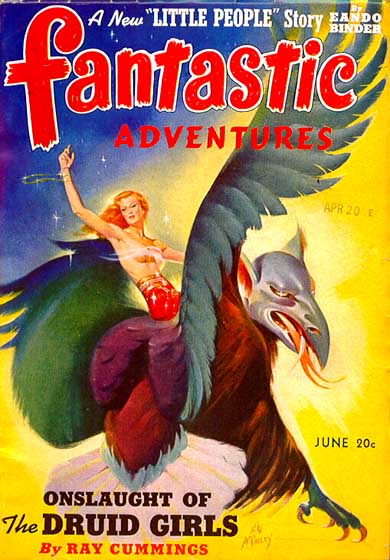 At Boskone 48, not only were there great works of Greg Manchess, Omar Rayyan, and Bob Eggleton, among others, taking up several rows of panels, but there was also an entire wall dedicated to an exhibit of original SF and Fantasy paintings! Curated by Joe Siclari and Edie Stern, the exhibit featured dozens of works from their collection, as well as many more loaned by other major collectors.
Now that I have a decent mini voice recorder, I decided to do a long walk through the exhibit and comment on the paintings. Fortunately, I remembered to mention most of the dates and the sources where the paintings were published, so now I can reconstruct a major part of the exhibit from the recording for this post. In fact, it would probably make the most sense to just listen to the MP3 (below) as you browse down the images of the works being discussed.
Hope you enjoy the virtual exhibit!
Boskone 48 Art Exhibit - Commentary (26:00), Diamond Bay Radio, Mar 2011
Virgil Finlay (Famous Fantastic Mysteries, Oct 1942)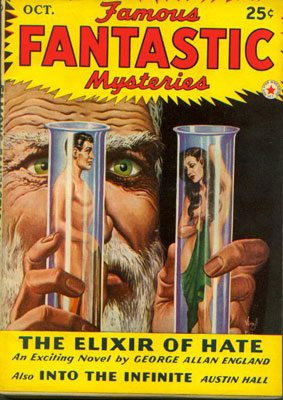 Robert Gibson Jones (Amazing, May 1948)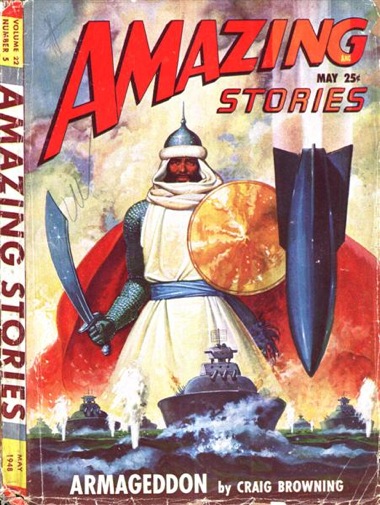 William Timmins (Astounding, Jan 1946)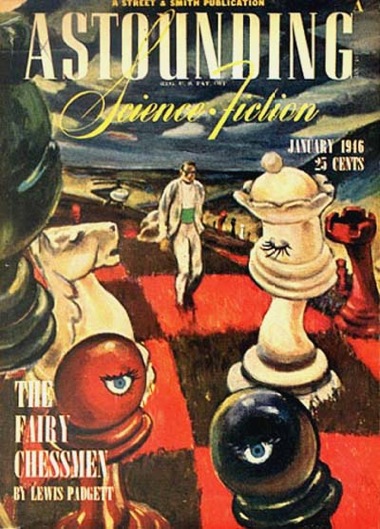 Malcolm Smith (Other Worlds, April 1952)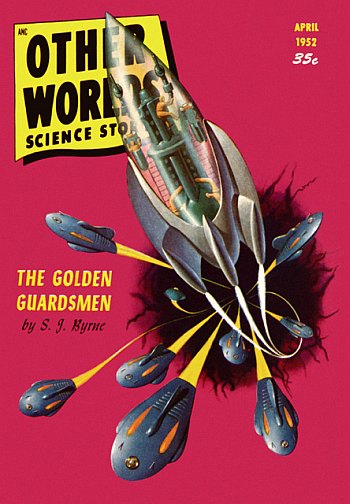 Robert McCauley (Imagination, Jul 1952)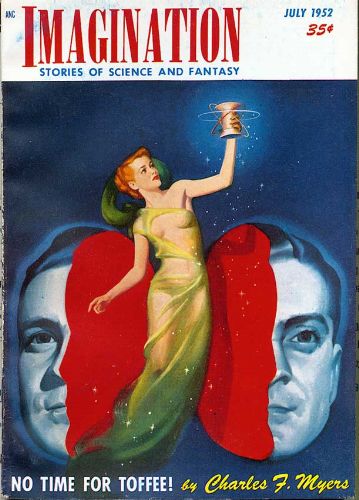 Laurence Sterne Stevens (Famous Fantastic Mysteries, Apr 1950)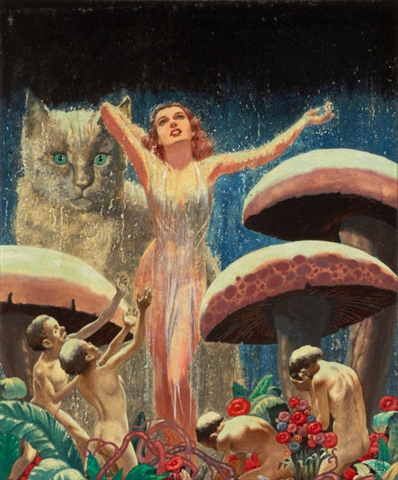 Richard Powers (Boris Karloff's Thriller #2)
Ed Emshwiller (F&SF, Aug 1962)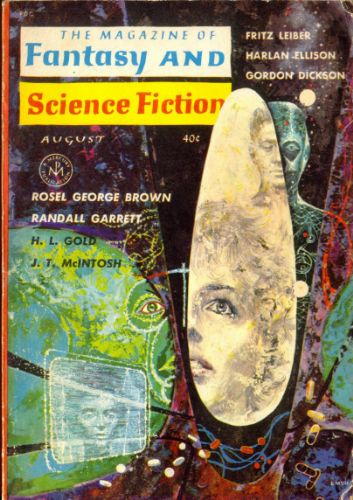 Jack Gaughan (Galaxy, Apr 1962)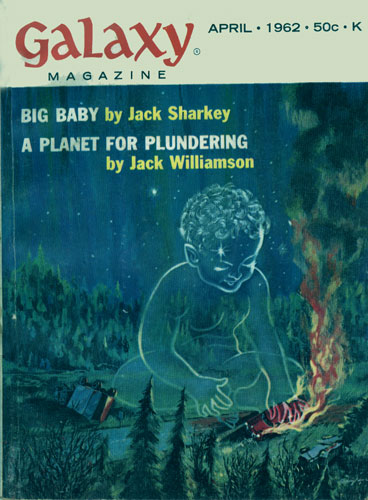 Fred Freeman "Man Remade for Space" (Life, Jul 1960)
Ed Emshwiller "Virgin Planet" (F&SF, Jan 1957)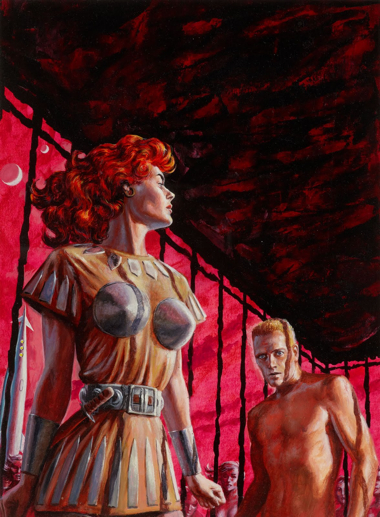 Mel Hunter (F&SF, Mar 1964)
Ed Emshwiller (Infinity, Jun 1956)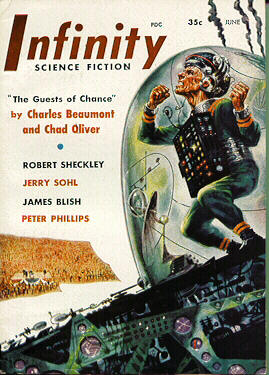 Ed Emshwiller (F&SF, Sep 1953)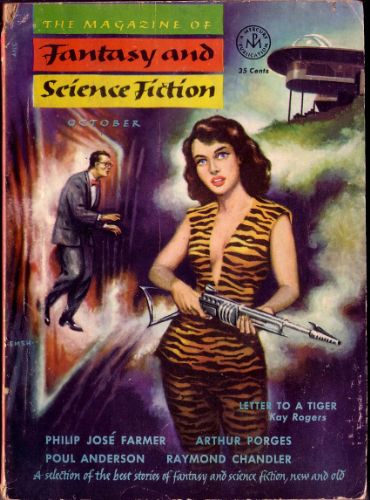 John Schoenherr (Analog, Nov 1964)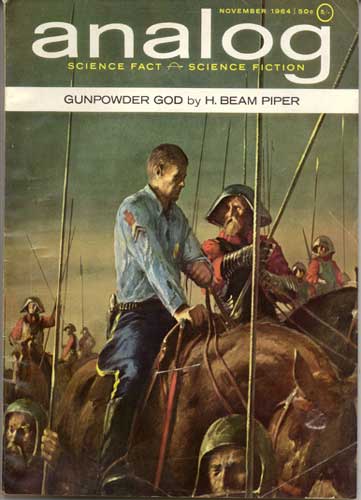 Jack Gaughan (F&SF, Jul 1965)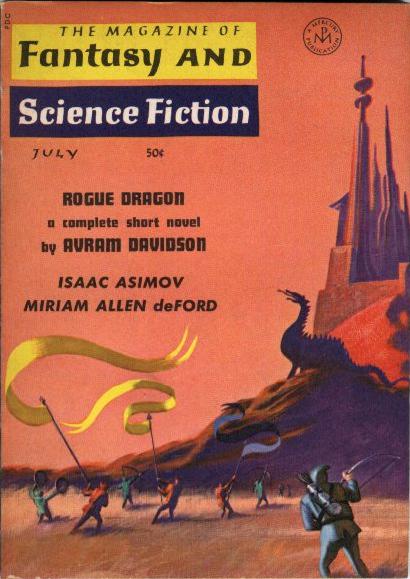 John Schoenherr (Analog, May 1966)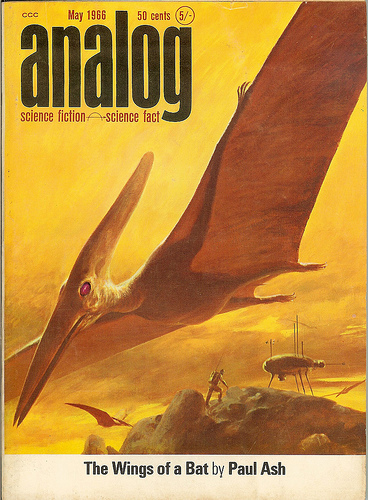 John Schoenherr (Analog, Jul 1966)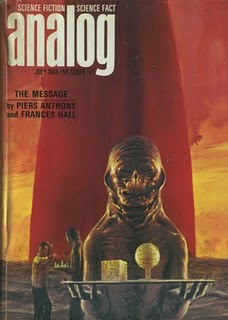 Jack Gaughan (F&SF, Sep 1966)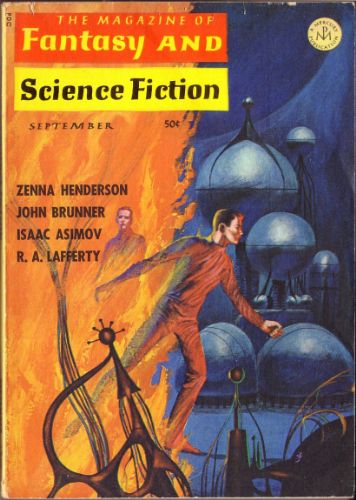 Vaughn Bode (Galaxy, Feb 1968)
Vaughn Bode (Galaxy, Aug 1968)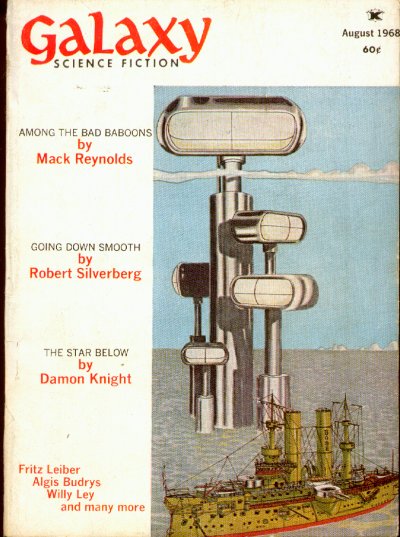 Vaughn Bode (If, Jun 1968)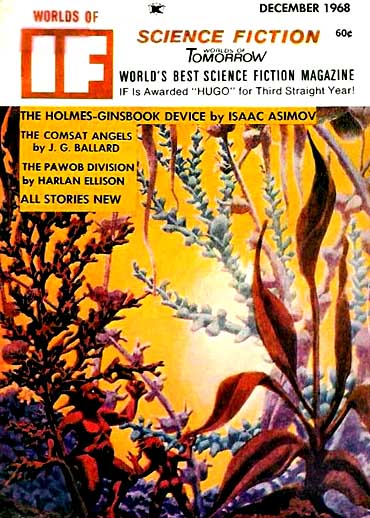 Hannes Bok (Worlds of If, Dec 1968)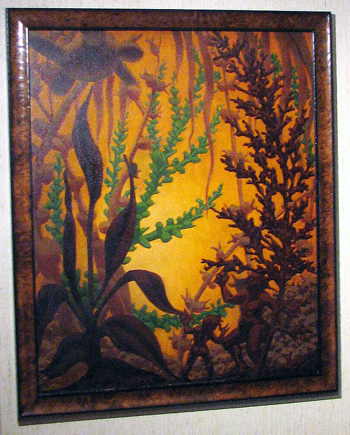 Leo Summers (Analog, Jun 1969)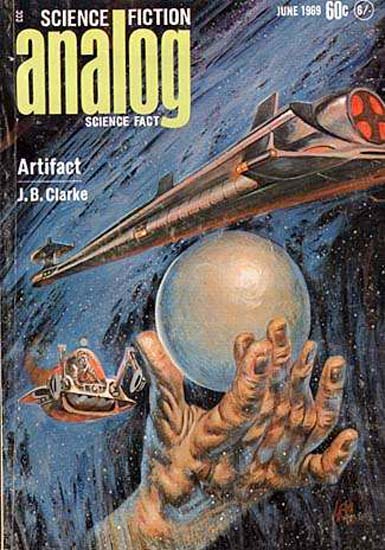 Ron Walotsky (F&SF, May 1971)
Jeff Jones (Amazing, Sep 1970) (NOT May 1971)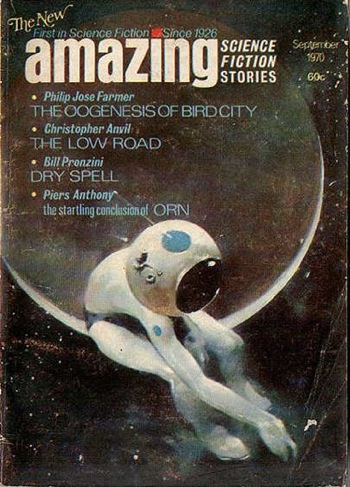 Dan Adkins (Amazing, Jul 1971)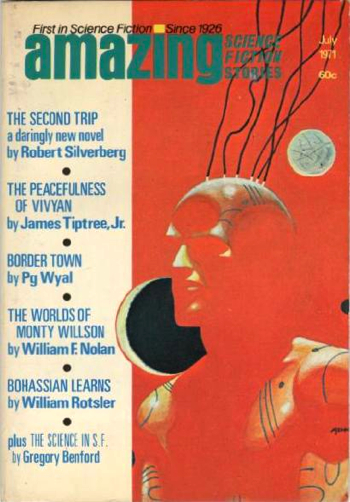 Rick Sternbach (F&SF, Feb 1974)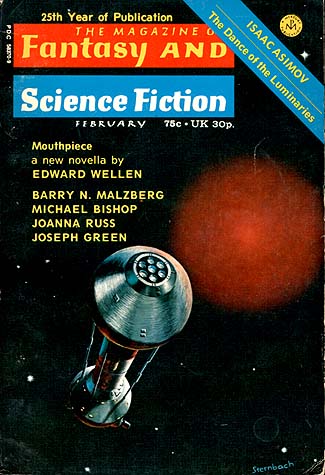 Wendy Pini (Galaxy, Oct 1975)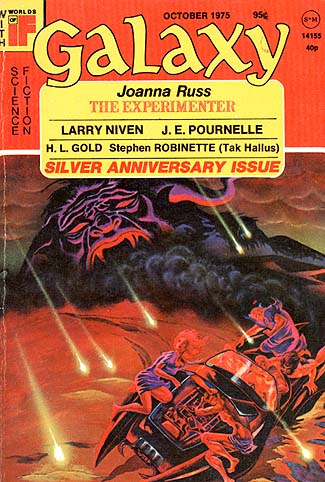 John Schoenherr (Analog, Jun 1977)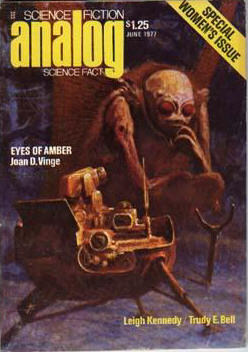 Vincent DiFate (Analog, Jul 1978) NOT Jan 1978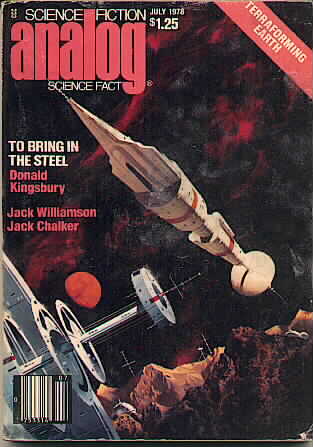 Vincent DiFate (Analog, Feb 1981)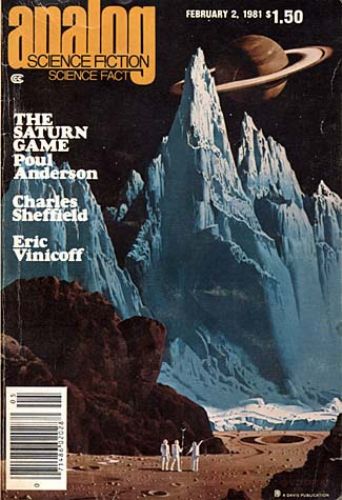 Dean Morrissey (Dragon #57, Jan 1982)
Vincent DiFate (Amazing, Jul 1986)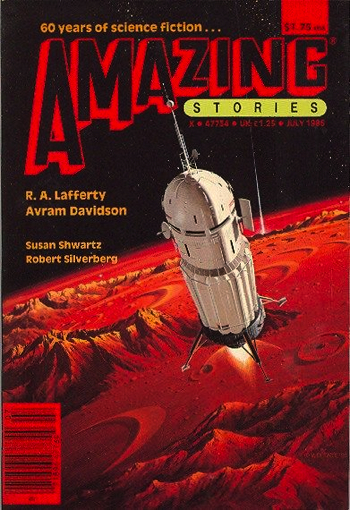 Doug Beekman (Analog, Oct 1986)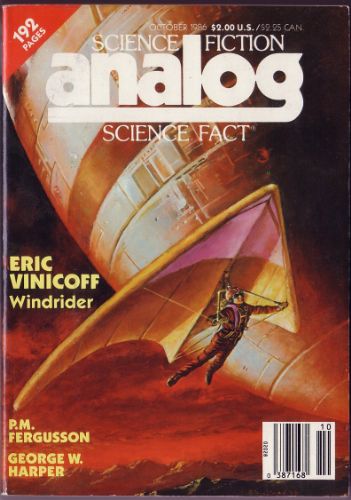 Larry Blamire (Director, Lost Skeleton of Cadavra) (Aboriginal, Jul-Aug, 1990)
Nicholas Jainschigg (Analog, Mar 1991)
Richard Hescox (Aboriginal, Fall 1992)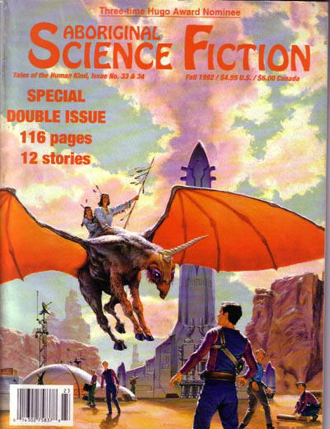 Bob Eggleton (F&SF, Jul 1997) NOT 1996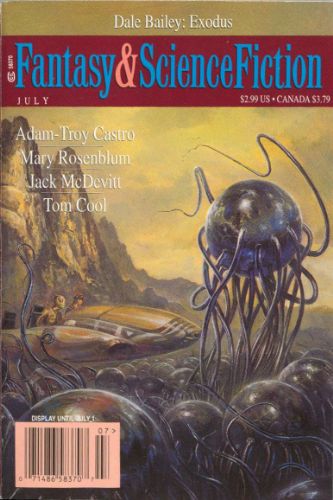 John Berkey (Analog, Jan 1998)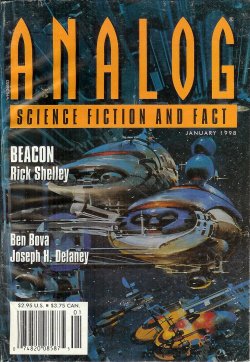 Donato (from Playboy, Jan 2000)